Thanks to the continuous rain throughout most of July, I've had a bumper-crop of figs.
Many of them went straight into my mouth after a quick wash.
NOTE: This pic is from the recipe page you'll find in the linky. While my version (substituting figs for raisins) looked very similar to this, it didn't last long enough to take a picture. Yes, this recipe is THAT good!
Some figs were eaten for breakfast with granola and plain Greek yogurt, and for dinner on a salad with grilled chicken, arugula and Gorgonzola crumbles. Again, no pic. . . . they were just tooo good!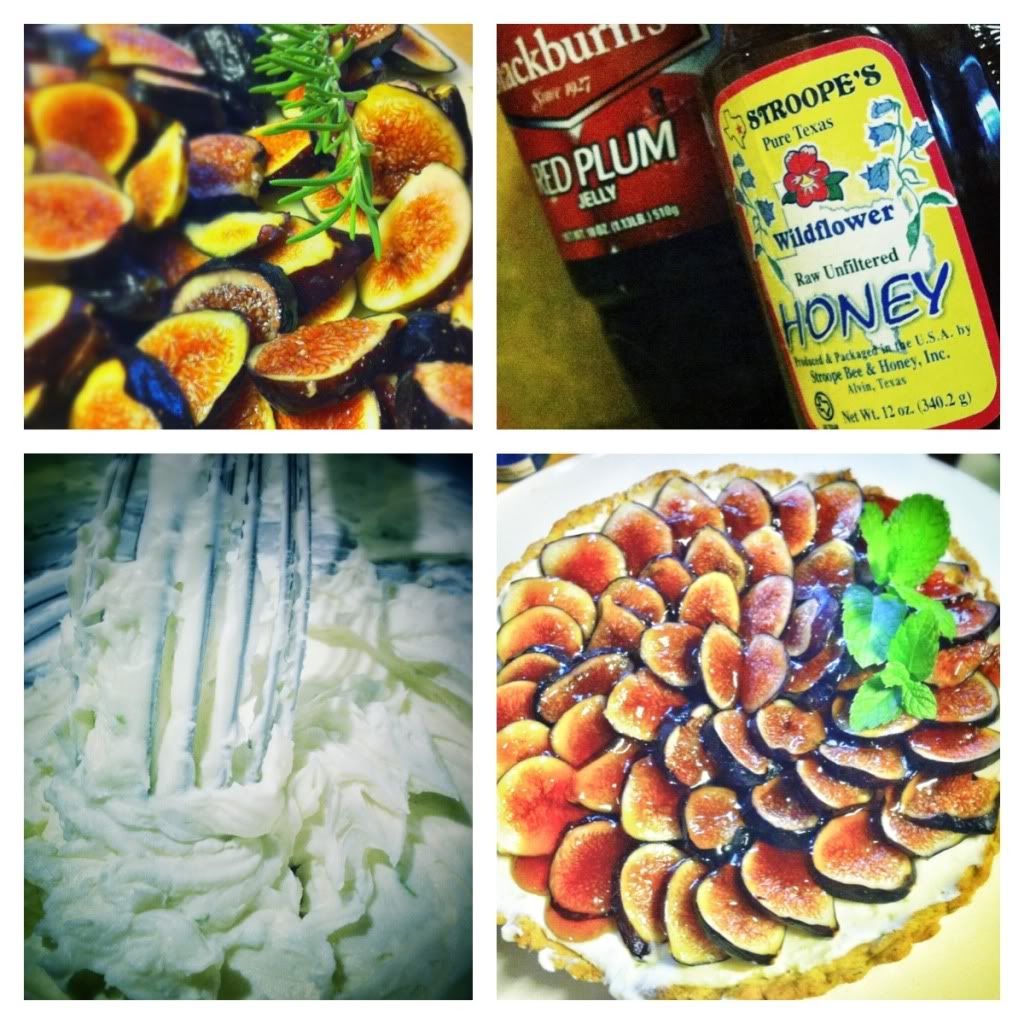 The only modification I make is to use plain Greek yogurt (I love that stuff!) instead of sour cream, and red plum jelly instead of currant jelly. It is so delicious that every time I make this I eat about half of it all by myself.
Do you have any favorite summer desserts? Please share a link in the comments below!