In less than 5 hours, we here in CST will be saying good-bye to 2011. . .


A lot has happened this year. One of the most significant: I opened an Etsy shop!! While sales of completed items have been slow, I've been busy knitting special orders since August. So busy that no one on my knit gift list got a single thing!
It all started with Geaux Tigers. . .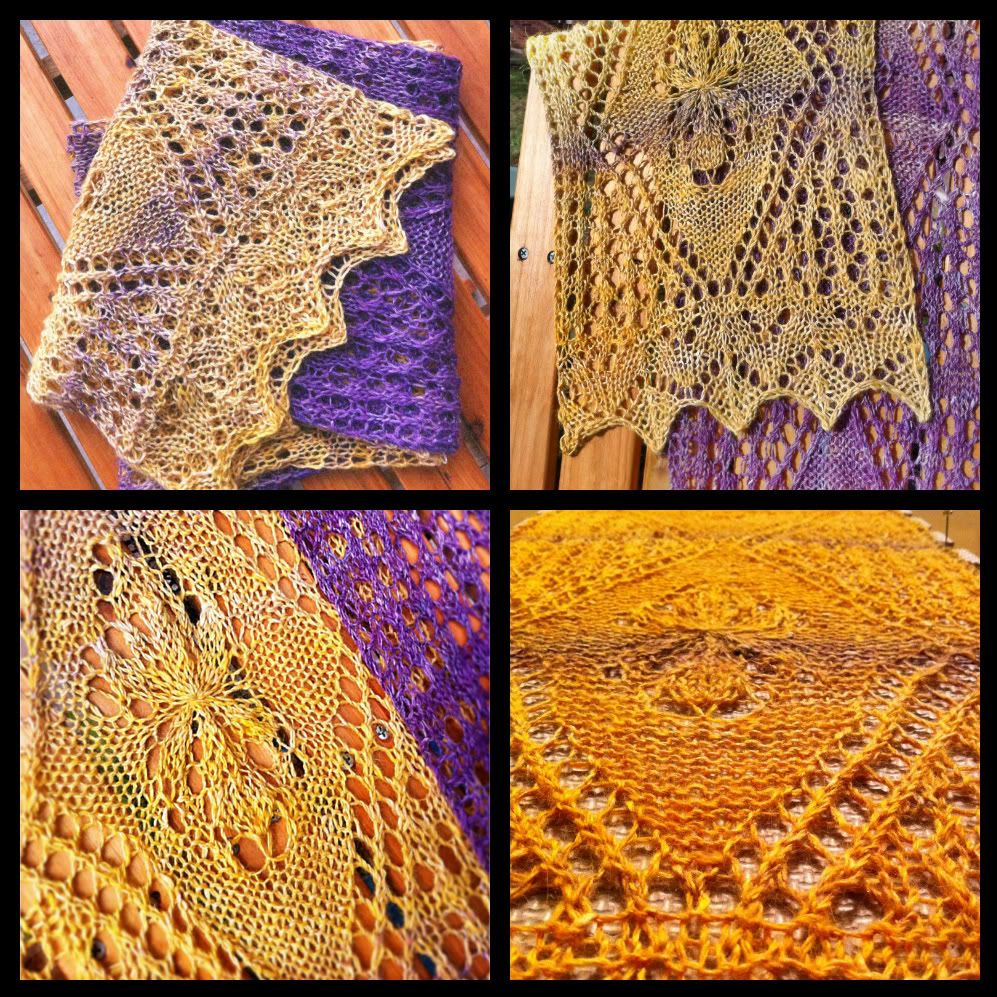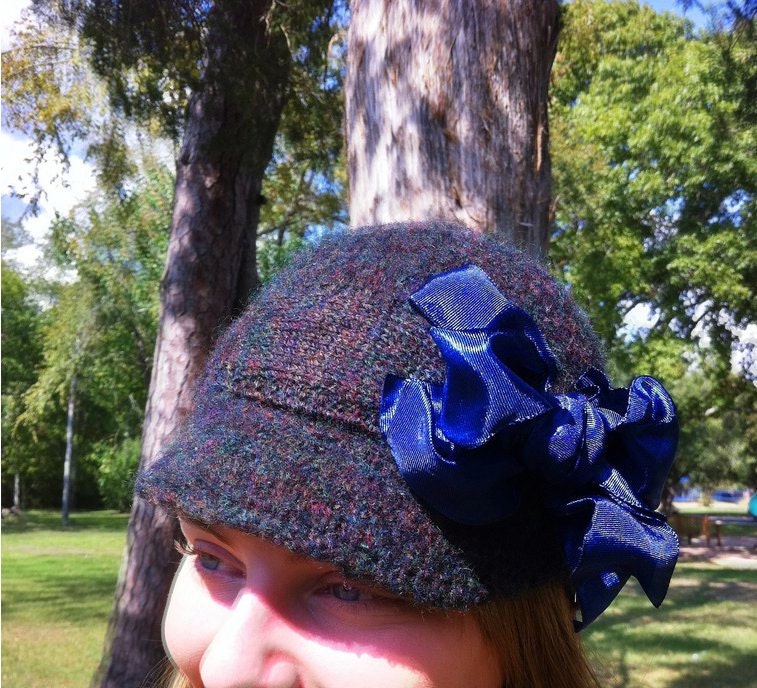 I also got to try my hand at stranded colorwork by designing & knitting Kate and Alpine.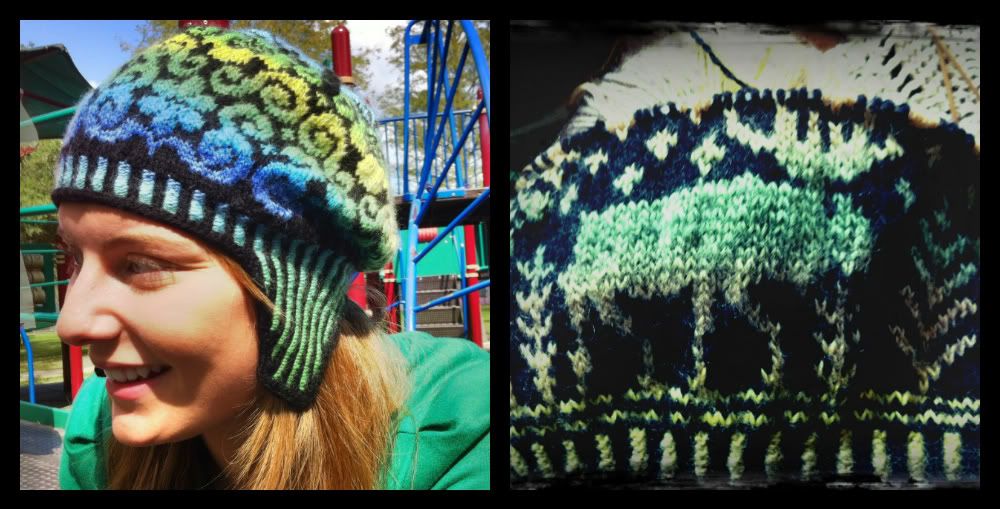 Let's not forget I had a birthday in there somewhere! My wonderful husband ordered the spinning wheel I had been pining for the last 2 years. The
Honey Bee
is a handcrafted double-treadle wheel that folds away for easy storage. I absolutely love it! As soon as it arrived, I unpacked it, put it together & grabbed my bag of Jacob rolags I had prepped at least 8 months earlier. . . I immediately spun up 74 yards of Jacob wool 2-ply. So soft & loverly! The next day I tried my hand at supported long draw with my favorite alpaca/merino/silk blend from
Crystal Creek Fibers
. This is so soft, with just enough angelina to make it sparkle.
Christmas orders started rolling in and
Sherwood Forest
was born. Knit in a traditional fir stitch that flows into a leaf motif, this is one of my favorite pieces so far!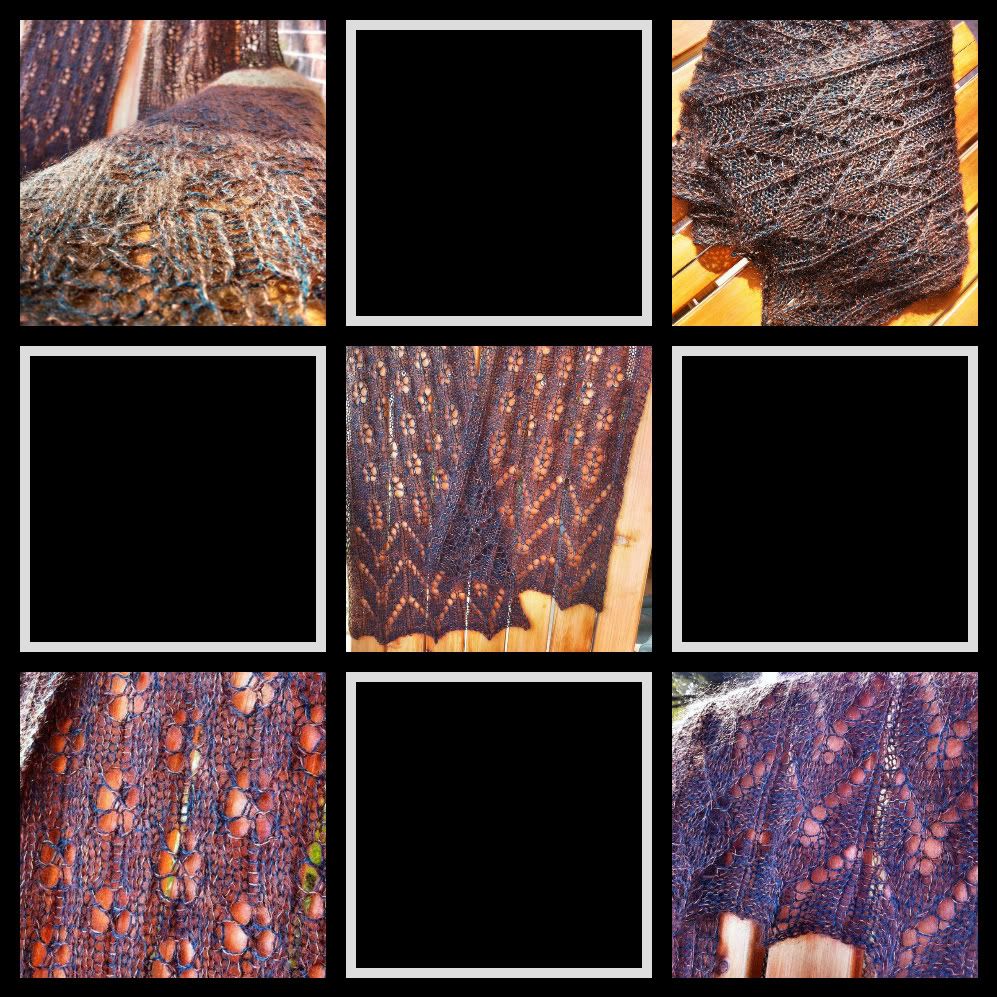 After completing all the "Christmas Deadline" projects, I took a little mindless knitting with me to East Texas over the Christmas holiday - My precious MIL claimed it almost immediately. At every opportunity, she was commenting on how much she liked the colors of the yarn, then wanted to see how the pattern was coming. The pattern,
Ethereal Triangle Shawl
by Lakshmi Juneja, is truly amazing! I'll only be knitting on it now in between other projects.
Now with only a few short hours remaining in 2011, I believe I will join my Princesses in their tea party.
Here's wishing you and yours a very happy and productive 2012!